DEMONSTRATION AREA: PORTA ROMANA/VETTABBIA
Since 2012, Milan has developed and adopted a range of plans across the following policy areas: urban development; sustainable mobility; energy efficiency; the sharing economy; and smart cities.
Milan considers the idea of a smart city not as technology-driven, but centred on its citizens. Smart city for Milan covers smart mobility, a smart environment, smart inclusion and citizenship. This sets out a bold agenda, which sees the re-orientation of demand for transport services; the standardisation of payment technologies and methods; and the adoption of a range of energy efficiency solutions.
Milan's smart city plan sets out how the new sectors of the city economy should be developed to ensure economic vitality and competitiveness, and how these sectors can be enhanced via networks, resources and partnerships in Europe and across the world.
DISTRICT'S SMART CITY DEVELOPMENT FOCUS
Milan's demonstration area in the Sharing Cities project is the Porta Romana/Vettabbia district. In this neighbourhood, a brownfield development on a 216,614 m2 former railway yard in the northern part of the neighbourhood is now under complete redevelopment. The project connects the historic centre of the city to Milan's agricultural belt by stitching together two areas that are currently geographically, economically, and socially separated. Following its renewal, this area will include a functional mix of private and social housing units; the multimodal integration of transportation systems around a new station; and a large park of 187,226m2.
District's smart city development focus
• Co-design: Citizen engagement in co-developing innovative services incentivising positive behaviour change
• Building retrofit
• Shared e-mobility (e-cars, e-bikes, e-logistic vehicles, charging points, smart parking)
• Sustainable energy management service
• Urban sharing platform
• Smart lamp posts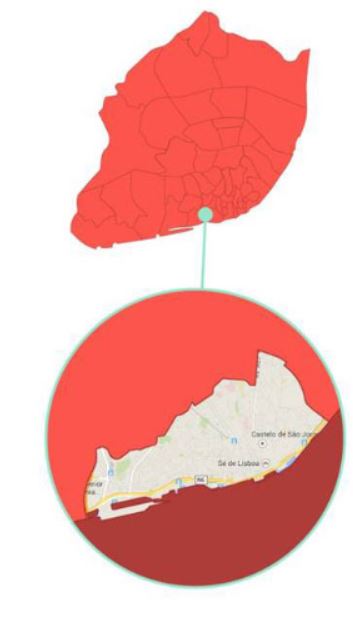 SHARING CITIES MEASURES IN MILAN
In the City of Milan, ambitious objectives for deep renovation of social housing in consultation with residents has led to successful retrofitting, complete with insulation of building envelopes, resulting in a 70% reduction in energy needs and greater comfort inside dwellings. 
This was achieved through tailored technology packages including integration of low-carbon energy sources, physical modernisation, digital controls and comfort monitoring. New approaches to co-design processes and citizen engagement allowed for digital availability of consumption and environmental data collected through smart monitoring systems. 
E-bikes have been added to Milan's BikeMi regular bike scheme, as part of a citywide e-mobility strategy to reduce car ownership. The scheme's success means that the city now plans to extend it more widely. It is also launching e-bikes with child seats to provide improved access for families. 
Lamp posts connected to a LoraWAN network infrastructure enables communication and data sharing with other internet connected applications. The city also equipped the lamp posts with environmental devices to monitor noise, air quality and traffic levels. 
Milan's new Urban Sharing Platform (USP) combines incremental integration and enhancement of existing solutions, providing full support to the needs of the different smart Sharing Cities interventions such as building retrofit, smart mobility, e-logistics and smart lamp posts. The Milan USP adopts an ecosystem-based approach in line with the latest API economy trends. It enables interoperability – both at technical and business level – between different entities through common guidelines, technologies and standards that can foster participation of stakeholders from both the private and the public sector. The USP puts a special focus on governance processes, adoptability and replicability across other initiatives or cities, with planned longevity beyond the Sharing Cities programme. 
In the three months following the launch of Milan's Digital Social Market (SharingMi) more than 1,100 users signed up to the platform, sharing over 3,600 stories. The platform encourages users to share experiences and ideas to grow awareness and stimulate action around urban challenges. Users can earn 'claps' which are converted into points. These can then be redeemed both locally and globally through the app.
COMUNE DI MILAN SHARES ITS IMPACT
Learn how Milan's citizens have benefitted from Sharing Cities interventions such as sustainable mobility, smart building retrofits and the collection and use of data. 
SHARING CITIES IN NUMBERS: MILAN
• MORE THAN 24,000 SQM RETROFITTED LED TO A 60% ENERGY CONSUMPTION REDUCTION AND 470,000 KG CO2/YEAR SAVED
• 60 EV CHARGING POINTS
• 9 EVANS AND 2 ECARGO BIKES FOR LOGISTICS SAVED 39T CO2 IN 2019
• 150 E-BIKES AND COUNTING SAVED 3.3T CO2 IN 2019
• 35 KM OF NEW CYCLE PATHS TO BE COMPLETED BY DECEMBER 2020
• 1,000 SMART LAMP POSTS AND COUNTING
• 350 SMART PARKING SPACES AND COUNTING
DISCOVER THE CITY PROFILES: