BUILDING SMART CITIES TOGETHER
COMMON SOLUTIONS FOR SHARED CHALLENGES
AN AGILE AND COLLABORATIVE SMART CITIES ECOSYSTEM
Sharing Cities was a major international smart cities project that addressed some of the most pressing urban challenges facing today's cities such as energy use, low carbon transport and buildings, and harnessing data for the good of the city. The programme was officially completed in December 2021.
Over six years, we have proven the potential for environmentally focused technologies to positively impact cities. 10 different technologies tested in our cities to reduce carbon emissions, improve energy efficiency and encourage more people to make sustainable choices resulted in a reduction in C02 and greenhouse gas emissions.
In addition to drawing on €24 million in seed funding from the European Commission's Horizon 2020 programme, we generated €265m in further investment in the smart city marketplace.
The technologies tested by our cities were planned around the needs of people, with sustainable behaviours incentivised through rewards.
Partnerships between city municipalities, private industry and academia helped to build a strong network of EU cities working together to tackle the climate emergency. This network will extend beyond the lifespan of the programme, with new city-driven collaborations taking shape for climate action.
'LIGHTHOUSE' & 'FELLOW' CITIES IMPACT
The demonstration districts in the 'lighthouse' cities of Lisbon, London and Milan have implemented replicable urban digital solutions and collaborative models. The Royal Borough of Greenwich in London, Porta Romana/Vettabbia in Milan and downtown Lisbon have retrofitted buildings, introduced shared electric mobility services, and installed energy management systems, smart lamp posts and an urban sharing platform. 
Sharing Cities aimed to share the knowledge and experience of its lighthouse cities with other cities interested in replication and scale-up. The 'fellow' cities of Bordeaux, Burgas and Warsaw worked in partnership with the lighthouse cities on solutions that could be replicated within their own city. The successful introduction and development of innovative smart solutions adapted to each fellow city has already demonstrated the high replication potential of Sharing Cities on a global scale. 

Our Lighthouse cities share their final impact after completing our 6-year partnership to reduce carbon emissions using smart technologies. Discover more about our final results in our impact brochure. 
TEN AUDACIOUS GOALS & OUR RESULTS

1. Aggregate demand and deploy smart city solutions
More than 100 cities engaged and using playbooks, technologies or products

6. Shift thinking irreversibly to local renewable energy sources
Cities engaged to replicatie technologies are continuing to scale smart city solutions tested in Sharing Cities
2. Deliver common and replicable innovative models
10 measures deployed in London, Lisbon and Milan replicated in three 'fellow' cities Burgas, Bordeaux and Warsaw. More than 1K downloads of the Sharing Cities playbooks

7. Promote new models of e-mobility
4,500 tons of CO2 emissions saved as a result of share mobility measures across the cities and 1,600 e-vehicles deployed across London, Lisbon and Milan

3. Attract external investment
€265 million additional investment triggered as a direct result of Sharing Cities to accelerate the shift to greener and more energy efficient cities

8. Successfully engage with citizens
4,200 Digital Social Market users in Milan, Lisbon and Greenwich participating in local sustainable behaviour change actions. Citizens in 900 dwellings engaged in deep energy retrofits for their homes

4. Accelerate take-up of smart city solutions
New business models featured in Sharing Cities playbooks to help cities replicate smart technologies and deploy on a larger scale
9. Exploit city data to maximum effect
Demonstrate the real value of city data for users, including SMEs and startups. Achieve a twofold increase in datastore use by 2020
5. Pilot energy efficient districts
6.1 GWh/yr decrease in building energy needs and 50% energy savings as a result of energy efficiency measures retrofitted to buildings across Milan, Lisbon and Greenwich.

10. Foster innovation at local level, promote the creation of new businesses and jobs
Create at least 100 jobs in three districts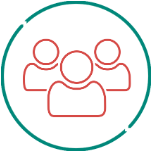 By engaging with the people, Sharing Cities develops participatory mechanisms for the co-design of smart city solutions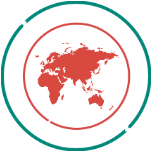 Sharing Cities demonstrates the significant benefits of smart city concepts and solutions by focusing on the needs of low-energy neighbourhoods: retrofitting buildings, installing integrated energy management systems and smart lamp posts, and introducing shared-use electric mobility services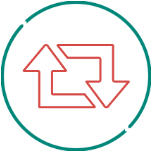 Sharing Cities relies on urban sharing platforms to manage data from a wide range of sources, including sensors
DISCOVER THE CITY PROFILES:
Jem McKenna-Percy
Programme Manager
Greater London Authority
Ineke Neeson
Communications Manager
Greater London Authority
This project has received funding from the European Union's Horizon 2020 research and innovation programme under Grant Agreement N°691895